The Churn Benefice
We're seven village churches seeking to love God and neighbour. We welcome you!
Although our buildings must close for the present
the church continues to be alive and active:
Click on the Service Tab above for our weekday services!
You can contact:
Revds Jason, Louise & John by telephone and email
and Dawn on the office email.
We're distributing The Churn, this week's readings, and notices by email.
Please ask family, friends & neighbours to contact Dawn at office@churnchurches.co.uk if they would like to receive them.
Take a look at ...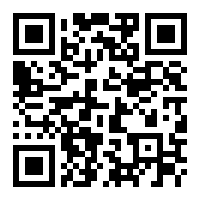 Donations to support the work of all seven churches can be made at: https://www.justgiving.com/fundraising/churnbenefice or by using the QR link to the left. If you prefer to donate direct to your own church, please contact your church treasurer and arrange a bank transfer or some other method of payment. Please note that for gift aid purposes it was necessary to link the JustGiving page to a charity account and St. Michael's Blewbury has agreed support this acting on the Churn Benefices behalf.