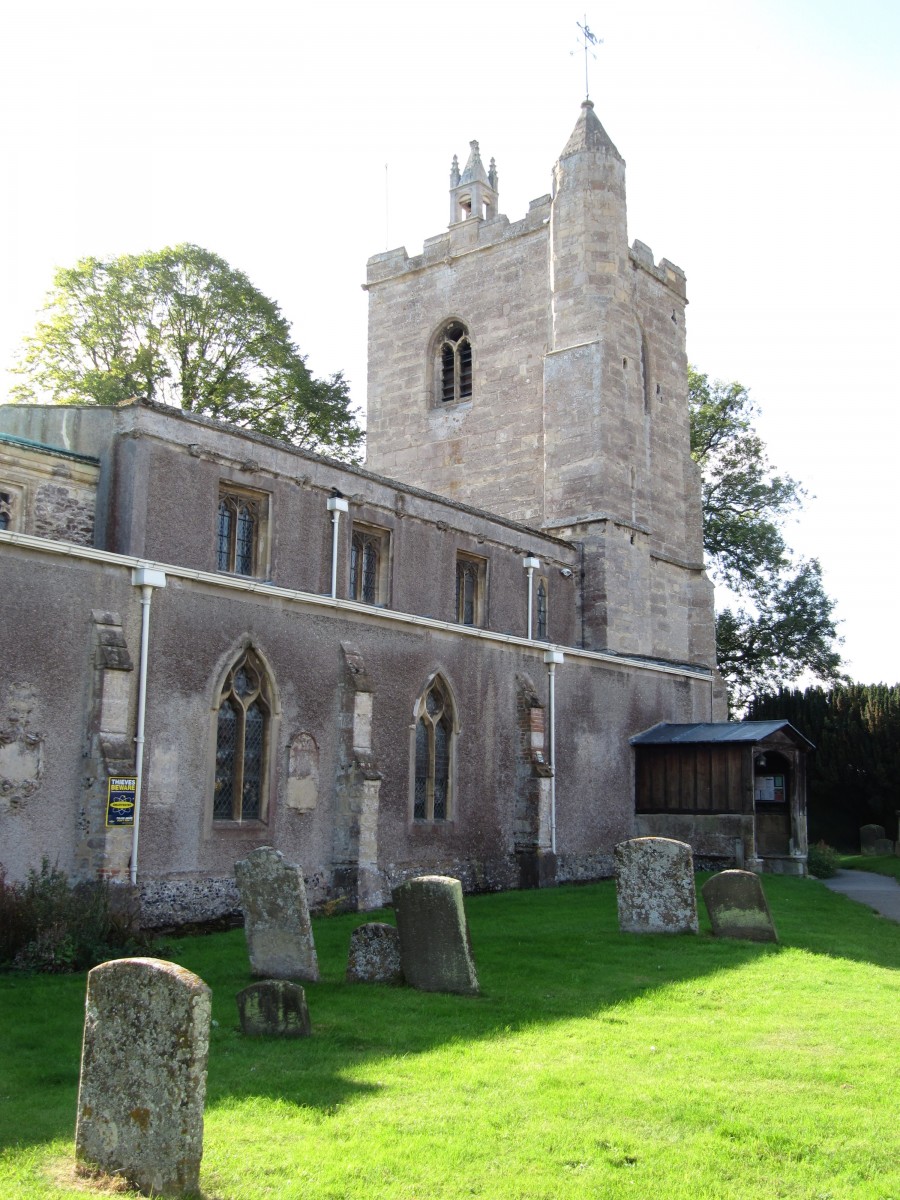 St Andrew's Church, Hagbourne
Hagbourne parish church was built, or rebuilt, at the beginning of the twelfth century, and consisted then of a nave and chancel. Only a few walls remain from this time. The current tower was built in the mid-fifteenth century, and features a very unusual sanctus bell-cote, its original bell remaining in daily use. The pulpit also dates from the fifteenth century. The stained glass dates variously from the fourteenth through to the twentieth century. The octagonal stone font was added in the thirteenth century.
St Andrew's parish includes the villages of East Hagbourne and West Hagbourne and the hamlet of Coscote. St Andrew's provides a spiritual focus for all these communities, and also draws in many worshippers from Didcot. The Church is open every day from around 9am until about 4pm in the winter months and 5pm during the lighter months. If you wish to visit the Church outside these hours, please contact one of the Churchwardens.
Our main Sunday services are 10.30am on the 1st and 3rd Sunday of the month. We also have a service every Sunday at 6pm and midweek-communion every Wednesday at 10am. You are warmly invited to join us for worship at St Andrew's. Coffee is available after all 10.30am services.
Other activities include:
Bell Ringers Practice night is Tuesday from 7.30-9.00pm. Click here to go to the Hagbourne Society of Change Ringers' website for more information.
Parish Choir practice is on Friday evening from 6.00-7.00 pm.
Children's Club - meets on the 1st Sunday in the parish room during the 10.30 am service
CYGnets - the Benefice youth group meet on the 1st Sunday in the evening at 6.30pm. Please look in the Churn or contact the Benefice Office for more details.
The Friends of St Andrews organise events to help look after and maintain this historical building.
We are always pleased to have new people to help with flower arranging, church cleaning, welcoming people to services (sidesmen), baptism visitors, Parochial Church Council (PCC), Sunday teas, church fête and the popular Christmas tree festival, plus children's activity days, occasional concerts and special events.
For more information about events go to St Andrews Events or have a look at the link on the East Hagbourne Community website http://www.easthagbourne.net
Click here to visit the West Hagbourne website
Click here to see a map of Hagbourne showing the church-- use your "Back" button to return here
Hagbourne School
Hagbourne CofE Church School https://www.hagbourne.oxon.sch.uk